Thanks!
Your demo request has been sent successfully.
You will receive an email shortly with the credentials and instructions for your demo. If you need assistance in this process, do reach out to [email protected] and we would be happy to assist.
In the mean time, if you'd like to download our Traction ERP Overview presentation in PDF format, you can review
(or download) it here.
Thanks again, and we will be in touch shortly -
Monday Morning Quarterback for Microsoft Dynamics 365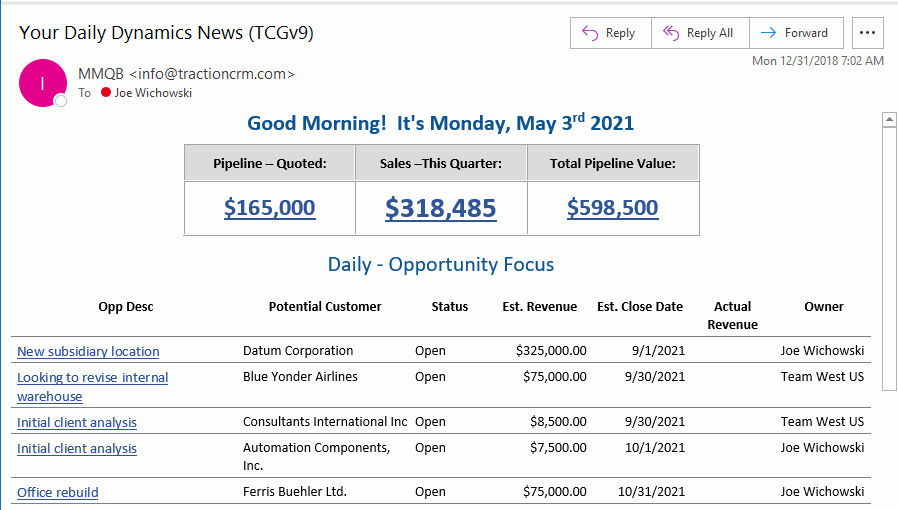 Traction Consulting Group
28525 Beck Road - Suite 105
Wixom MI 48393
United States