Realize Less Stock With No Stock-Outs
Automate procurement processes. Visualize consumption trends. Trace materials and finished goods from cradle-to-grave.

Managing a busy warehouse can be a daunting task. Your Warehouse Management System (WMS) needs to be flexible and configurable to keep up with your client's demands and scale as your business grows.
Powered by Odoo ERP, we offer a single, journal-based inventory system capable of simplifying down to the most basic of configurations, to scaling-up to the broadest of warehouse needs. Need a simple direct-ship and drop-ship setup? No problem - Traction ERP WMS will scale down. Do you have multiple warehouses in multiple locations with complex resupply and subcontracting routes? Easy as pie - with custom configurations from the smallest-of-the-small, to the largest-of-the-large, Traction ERP can accommodate any organization's WMS needs - all with the ease and simplicity of a centralized work order system.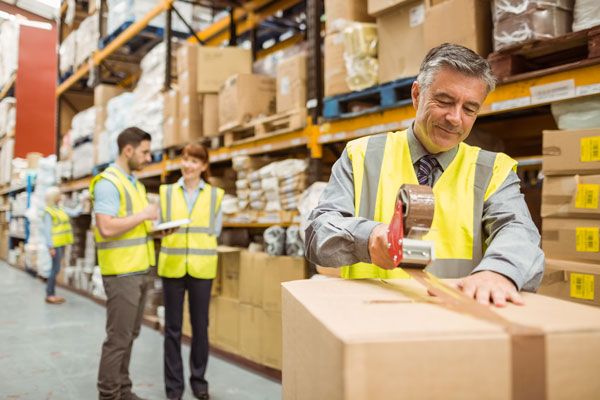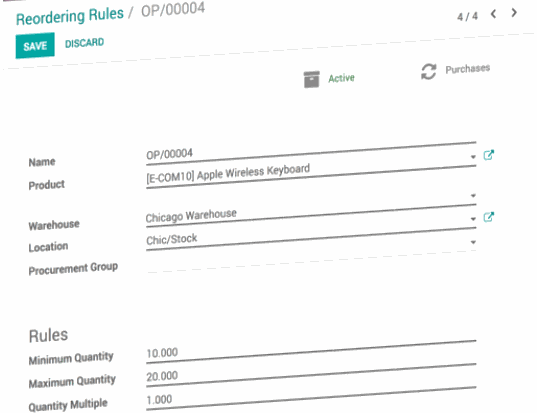 Purchasing Automation Made Simple
Nobody enjoys "busy-work", especially in a bustling warehouse. Tracking the myriad of purchase orders, short-ships, back orders, and incoming product verification's can consume the larger portion of a Purchasing Manager's day. Wouldn't that time be better spent analyzing metrics and consumption trends to negotiate better deals with your suppliers?
Traction ERP puts you in control of your automation needs. From simple min/max rules, to extended workflows such as manager approvals, departmental thresholds, quality control points, and automatic confirmations and processing, our solution will empower you to "set it and forget it",
And tracking all of this automation has never been easier. With the Purchasing Cockpit, you can ensure all product procurement workflows are front-and-center, giving you at-a-glance action items and warnings for all of your purchasing needs.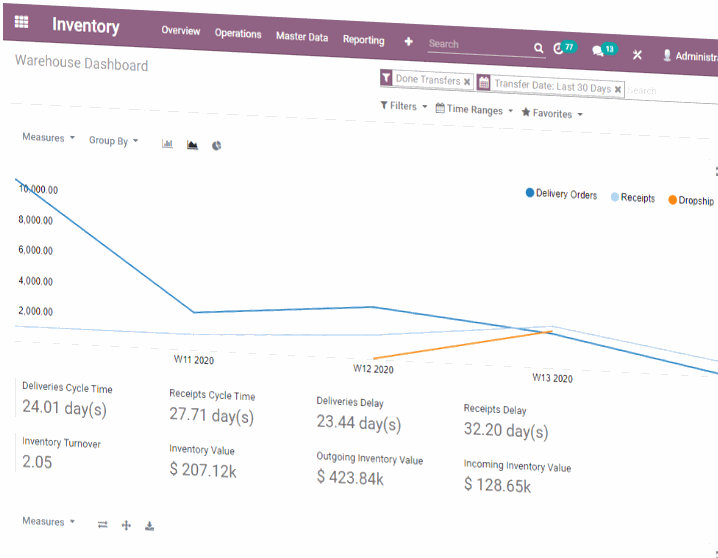 Warehouse Dashboard To Monitor Flow & Consumption
Getting data into the system is only half the challenge. Your team needs a holistic strategy to tackle leads and opportunities alike. This strategy can pay off big - as long as you are sure the process is being adhered to.
That is where our KPIs and Metrics worksheets comes into play. Serving as a "State Of The State" for your sales process, we combine current-forecast values with visual colors and trend-lines to quickly understand where you are now, and where will be in the near-future should current procedures continue as-is.
This allows you not only to focus on what-is-happening, but where additional efforts may be required in order to "right the ship" before a change in business climate adversely affects your business.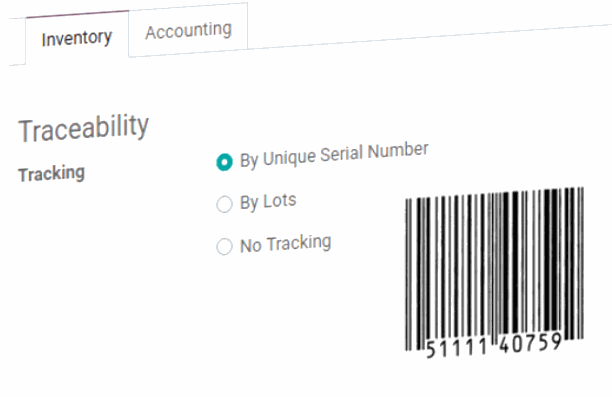 Built-in Barcoding And Lot Tracking For Any Product Or Material
Whether your consumables have an expiration date, or your finished goods require serial number tracking for RMAs and warranty work, Traction ERP has you covered.
Quickly and efficiently setup Traceability tracking for any product, and just like that Traction ERP will log every move-action your stock will take - from receipt, to internal moves, to BOM consumption, straight through to the end-customer. And, with our Quick Trace search screen, you can find any lot or serial number, and their current location, with just 2 clicks.
Built-in barcode tracking support lets you integrate scanners directly into your workflow, or cut the costs of expensive hardware and utilize the camera included in to most phones or tablets.
We've been supporting sales, marketing, operations, and financial teams for over 20 years. We know a thing or two about ERP -
Let us show you "the better way" - with Traction ERP.