CRM and ERP Solutions For Your Business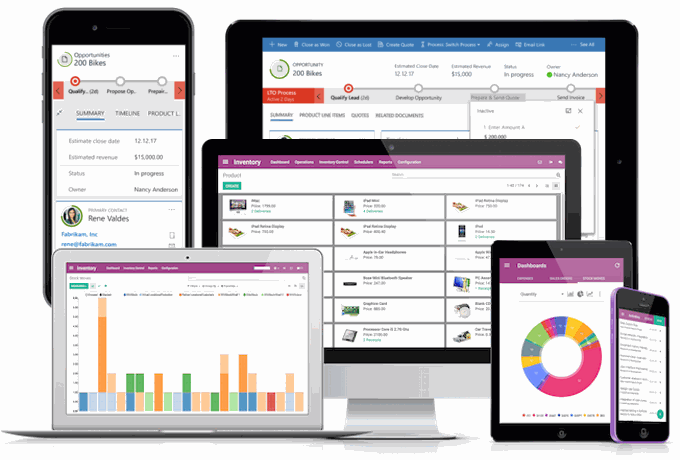 Your Complete, Fully Integrated Business Solution
ERP doesn't have to be complicated. With TractionERP, we've leveraged over 20 years of direct boots-on-the-ground experience identifying the key pain points and barriers in implementing and engaging in ERP, and resolved them all in a bundled, complete, fully integrated system.
By leveraging the power of Office 365, Microsoft Dynamics 365, Salesforce.com, Odoo ERP, and Power BI, we provide manufacturers, distributors, and service organizations with the most advanced pre-integrated solution on the market.
And with 10,000+ app extensions and an extensive developer community, TractionERP has all of your business needs covered - now and in the future.
Most CRMs fail due to one simple fact - they are too complicated to use. Sales professionals need a simplistic system to quickly track status and next-steps with clients, while still providing robust pipeline and quoting capabilities when needed. With TractionERP, we leverage KPIs, signal indicators, pull-downs, and call-cycles to automate follow-up and simplify data-entry.
Implementing MRP at your company can be a daunting challenge. TractionERP supports both standard MRP implementations, as well as a slow-roll approach for companies that have yet to fully realize manufacturing automation. With simple or multi-level BOMs, project tracking, and more - we have strategies to realize MRP at your company, without bogging down your team.

Distributors have large challenges these days - from multiple warehouses, to consignment and vending-machine stock, to auto-replenishment and serial/lot tracking. Leveraging a true ledger-based inventory tracking system, TractionERP's WMS system will help you track any product or component - from vendor to customer - and view all of the steps in-between.

Now more than ever, companies must meet the challenges of custom, complex, and often one-off requests from clients and internal customers alike. TractionERP's full suite of service-oriented modules empowers you to track and manage any project you may have - regardless of whether it is tracked for billing purposes or not.

Commanding the same power and control as SAP B1, NetSuite, and Microsoft GP, yet with an interface as simple as Quickbooks, TractionERP provides accountants with full lock-control capabilities, while managers get the ease and simplicity of click-thru reporting. And with automatic bank synchronization, monthly reconciliation has never been easier.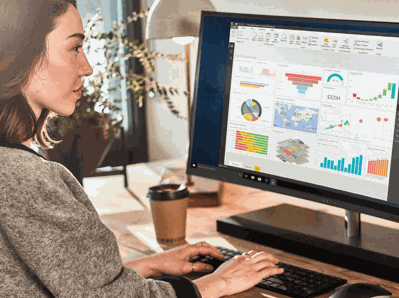 Going beyond standard "built-in" reporting capabilities, TractionERP leverages the full power of Microsoft Power BI. Gain powerful insights with Azure Cognitive Services - a full suite of Artificial Intelligence tools - to forecast opportunity and changes in cycles. Or utilize our standard models and reports as a basis for your own custom dashboards and reports.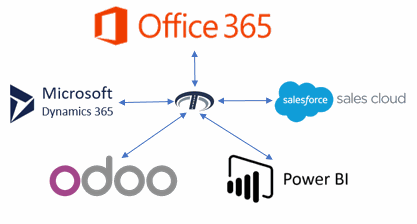 The Traction Platform
At Traction, our value is in integration, utilization, mentoring, and training. We have over 20 years worth of experience in Digital Transformation leveraging tools like Office 365, Microsoft Dynamics CRM, Salesforce.com, Odoo ERP, and Power BI. Our clients are from all different industries - from Manufacturing and Distribution to Legal and Financial Services - and those experiences allow us to challenge the status-quo in any company.
And now, with our TractionERP Offering, we provide customers with a complete, pre-integrated end-to-end business solution that is simple to train, yet powerful enough to run enterprises up to $1b. Leveraging best-of-breed applications you already know - like Microsoft Dynamics, Salesforce.com, Office 365, Power BI and Power Apps, and Odoo ERP - Traction will help your business sell more, and reach greater efficiency, all while working from anywhere, anytime, on any device.
We've been supporting sales, marketing, operations, and financial teams for over 20 years. We know a thing or two about Digital Transformation.
Let us show you "the better way" - with TractionERP.