Stock-based or Project-based MRP / PLM
Manufacturing & Work Order Planning Made Simple

How efficiently and accurately are your manufacturing orders and machine centers scheduled and utilized? Do materials and products flow through your production floor with the ease and grace of a Grand Pas de Quatre? Are ISO procedures and quality check-points captured within the manufacturing process itself?
Powered by Odoo ERP, we've developed a unique set of modules and integrations that not only allow you to manufacture traditionally-stocked and made-to-order products, but also to execute one-off "projects" that support the manufacturing process as well. From light assembly, to multi-level BOMs and components, to custom tooling and designs, our unique approach to Scheduling and Capacity Planning will ensure aggressive machine utilization and accurate cost-per-part analysis services for your organization.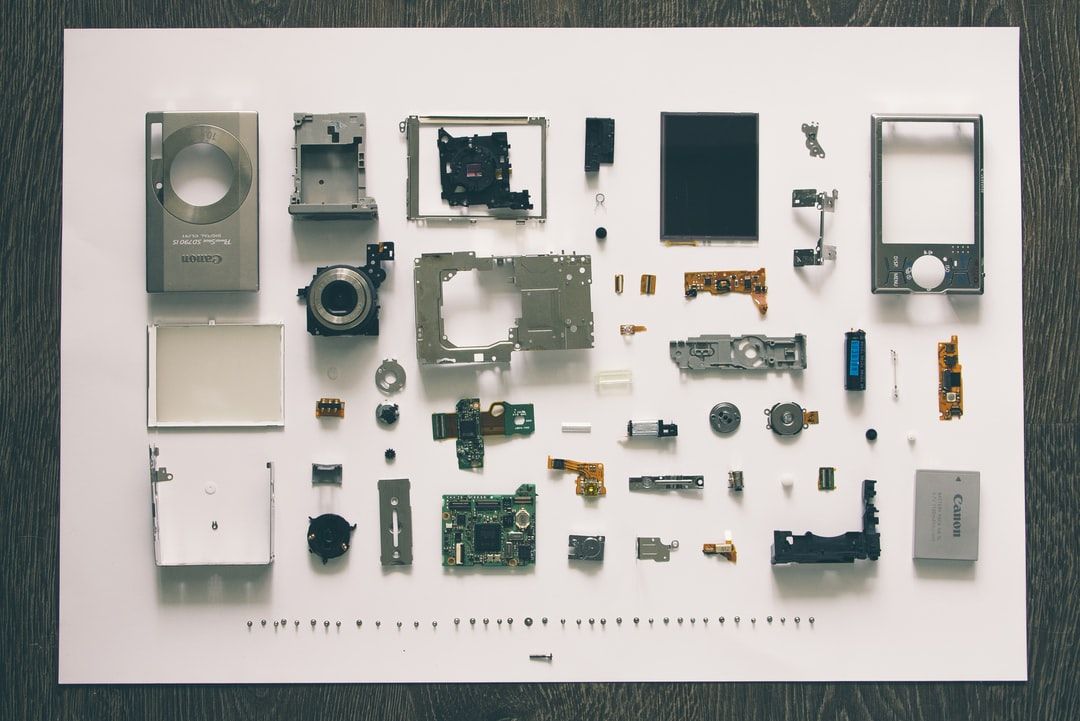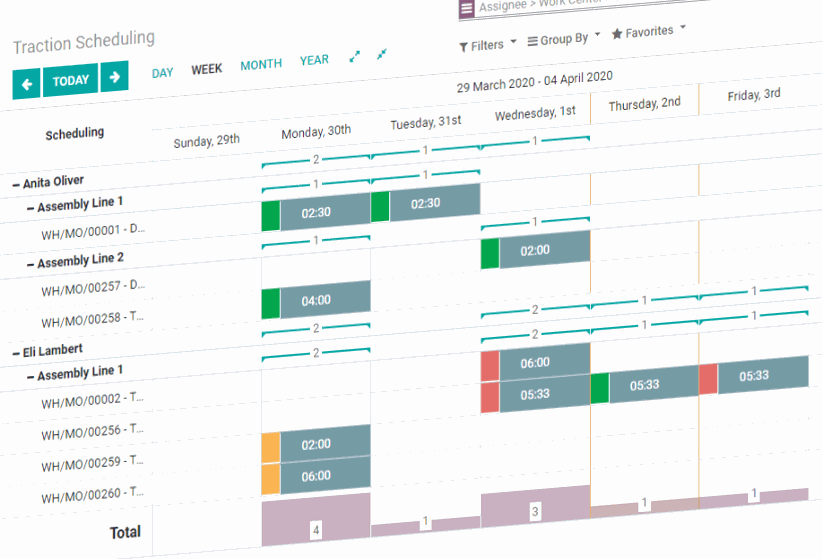 Red / Yellow / Green Scheduling & Capacity Planning
Now more than ever, your customers demand more than just standard stocked products. They look for suppliers who can keep up with their ever-changing product lines and R&D needs. That's why your MRP scheduler need to be flexible - capable of not only executing standard "been there / done that" Manufacturing Orders, but also new and unique one-off Projects, that still require materials and resource planning, but happen over a longer timeline.

With Traction ERP, our custom Scheduler & Capacity Planner will empower your operation managers to quickly and easily schedule the most rudimentary of standard orders, right alongside your most complicated special project. And with simple-to-read Red/Yellow/Green indicators, you can ensure your orders will be executed on-time, utilizing your most-available resources.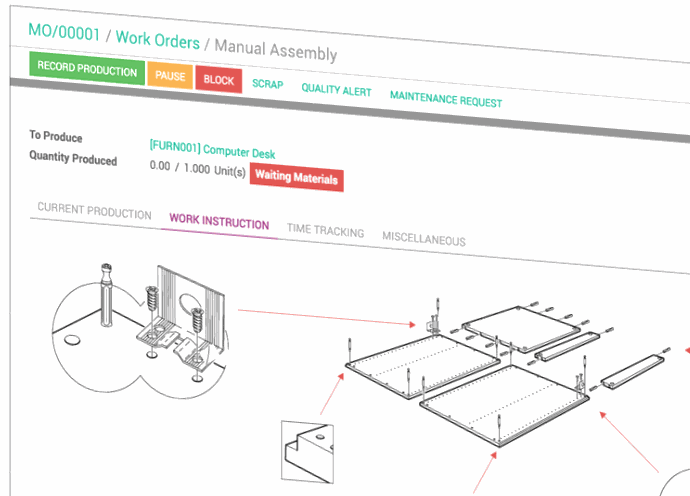 Simplified Work Center Management & Order Execution
Most legacy MRP packages today offer nothing more than a glorified "PDF worksheet" in order to facilitate standard manufacturing operations. This leaves teams scrambling to find and train staff on additional systems that can facilitate work instructions, share quality knowledge, and provide for assembly videos.
With Traction ERP, each work order is a living document, complete not only with the list of materials and components necessary to facilitate the operation, but with the operational documentation as well. Resources will no longer have to step between systems (or worse yet, rely on tribal knowledge) in order to complete the task-on-hand - instead, all knowledge is centralized, and travels with the Manufacturing Order as it routes from operation to operation.
And, if an issue should arise, built-in integration to the maintenance team will ensure that machine issues are tackled quickly, and that the Scheduler is updated appropriately for any down work center.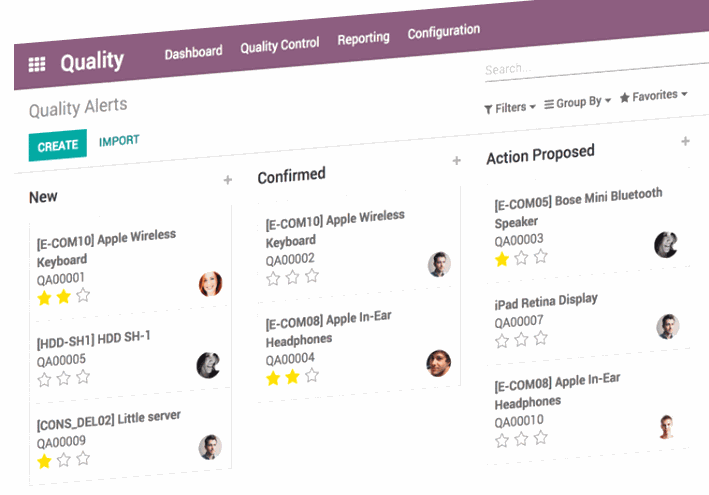 Quality Checks & ISO Compliance Out-Of-The-Box
As Quality Control needs expand throughout your organization, Traction ERP helps automate and centralize your vital procedures to ensure customers receive a flawless buying experience - each and every time.
With our Total Quality Management module, managers can define quality control plans that automatically trigger checkpoints and interactions at specific inventory operations (receiving, final inspection, etc) and manufacturing operations (in-process, stage/gate, etc). More than just a "worksheet", Quality Plan Automation ensures no one misses a step, procedure, or measurement when receiving, creating, or delivering your products. And, by utilizing our unique Kanban Cockpit, teams can quickly and efficiently keep track of both long-term quality projects as well as immediate break/fix issues, all from a single task mitigation screen.

We've been supporting sales, marketing, operations, and financial teams for over 20 years. We know a thing or two about ERP -
Let us show you "the better way" - with Traction ERP.